Which way she is spinning?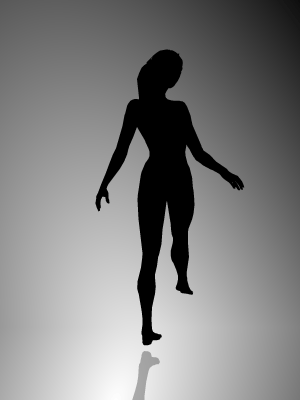 If you are seeing her turning counter-clockwise, you are probably are more left brain thinker. Otherwise, you are mostly more right brained.

According to the left-brain, right-brain dominance theory, the right side of the brain is best at expressive and creative tasks. Some of the abilities popularly associated with the right side of the brain include:[ from About edition]
Recognizing faces
Expressing emotions
Music
Reading emotions
Color
Images
Intuition
Creativity
The left-side of the brain is considered to be adept at tasks that involve logic, language, and analytical thinking. The left-brain is described as being better at:
Language
Logic
Critical thinking
Numbers
Reasoning
More test
Which way SHE is (in the middle) rotating?